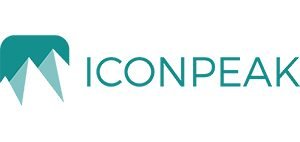 IconPeak is a leading mobile CPI advertising platform. As one of only 18 TUNE Certified Partners globally, they continuously shape best practices in the ad tech industry. Their proprietary technology collects campaign data in real-time, allowing account managers to rapidly adjust traffic delivery if necessary and ensure that advertisers' objectives are met. The end result; successful campaigns with lower operational costs.
The company boasts a multitude of publisher categories, including native and video placements, mobile display and social inventory. Alongside this, their programmatic media buying team has the ability to purchase traffic using numerous pricing models. This creates diversified portfolios for ad campaigns, maximizing the delivery and quality for advertisers.
In three and a half years of existence, IconPeak has been ranked one of the top three performance marketing agencies in Europe by the European Performance Marketing Awards and one of Appsflyer's top 30 advertising partners in terms of global user retention. Beyond this, the company was named one of the top ten Fastest Growing Companies in Germany by TNW and won Deloitte's Technology Fast 50 Rising Star award in 2015.
Company Profile